A dinner big or small? Naan bread suits it all!
Small flat bread from India. Eaten plain or garnished with herb toppings.
---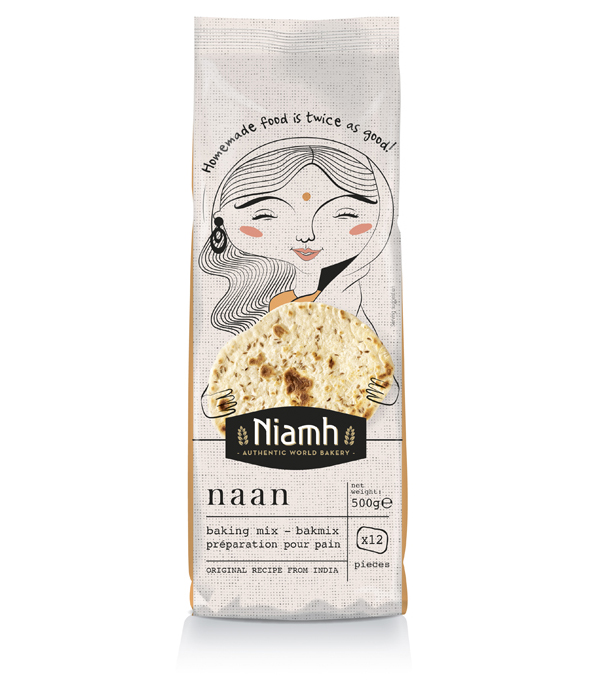 Characteristics:
Just add water and olive oil
Contains yoghurt for a typical naan taste
Perfect as an appetizer, side dish or main dish
Packaged in hermetically sealed, dust-free film for optimum protection and shelf life
---
Available in the following packages:
---
Ingredients:
wheat flour, dried yeast, skimmed milk powder, yoghurt powder, salt, sugar.
---
Nutritional value:
Energy: 1441 kJ/340 kcal, Fats: 1,3 g (of which saturated: 0,3 g), Carbohydrates: 65,6 g (of which sugars: 5,2 g), Fibers: 3,5 g, Proteins: 14,7 g, Salt: 1,3 g.
6